A training of 12,500 teachers on technology, and effective class management techniques kick-started on August 7.
This is aimed at enhancing the role of technology in enabling access to quality education.
Running for 10 days, the training that is initiated by Rwanda Basic Education Board (REB) through Rwanda Education Quality Improvement Program (RwandaEQUIP) will be based on equipping teachers with expertise in digital teaching, boosting the English language, providing high-quality education, and allow learners to participate in class.
The government has increased from 250 to 511 additional public schools across 30 districts in the program to improve teachers' technological skills and poise to apply this knowledge effectively in their classrooms, thus influencing the education of more than 800,000 pupils.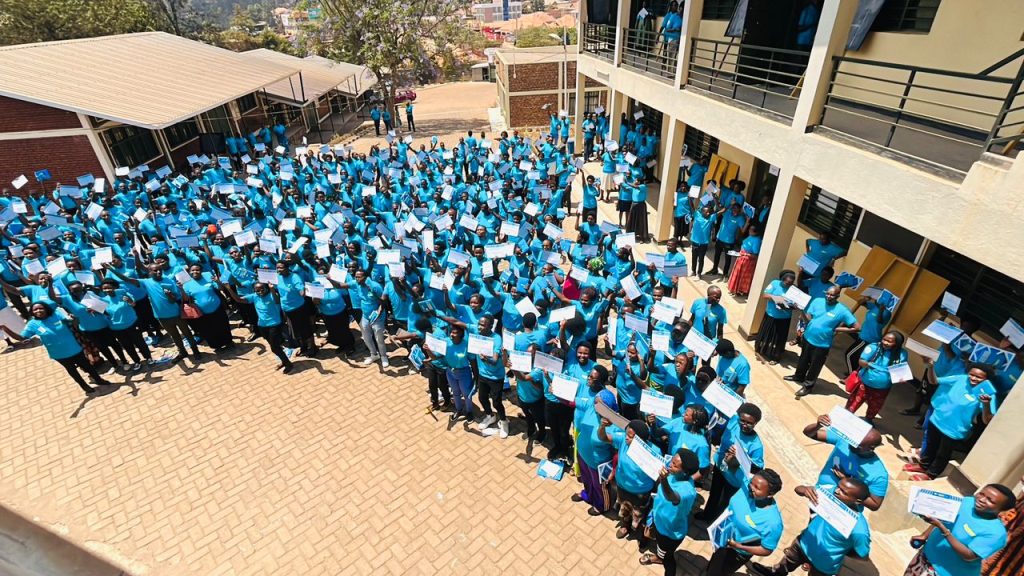 During the launch of the training at Ecole Des Sciences de Musanze, Hon. Gasapard Twagirayezu, the Minister of State for Primary and Secondary education stressed that empowering teachers to embrace technology-enabled teaching, steers a new era of education that prepares pupils for the challenges and opportunities of the digital age.
He reminded teachers that the program is designed to benefit all participants in the training, and urged them that for it to cause a significant impact on a national level, it must be implemented across over 760 schools where it will be operational.
Twagirayezu stressed the importance of commitment from everyone involved for the success of the program, as its primary goal is to elevate the quality of education throughout the country.
"The program intends to integrate technology into teaching practices to enhance the learning experience, but it should not be seen as a replacement for teachers and their valuable skills," he said.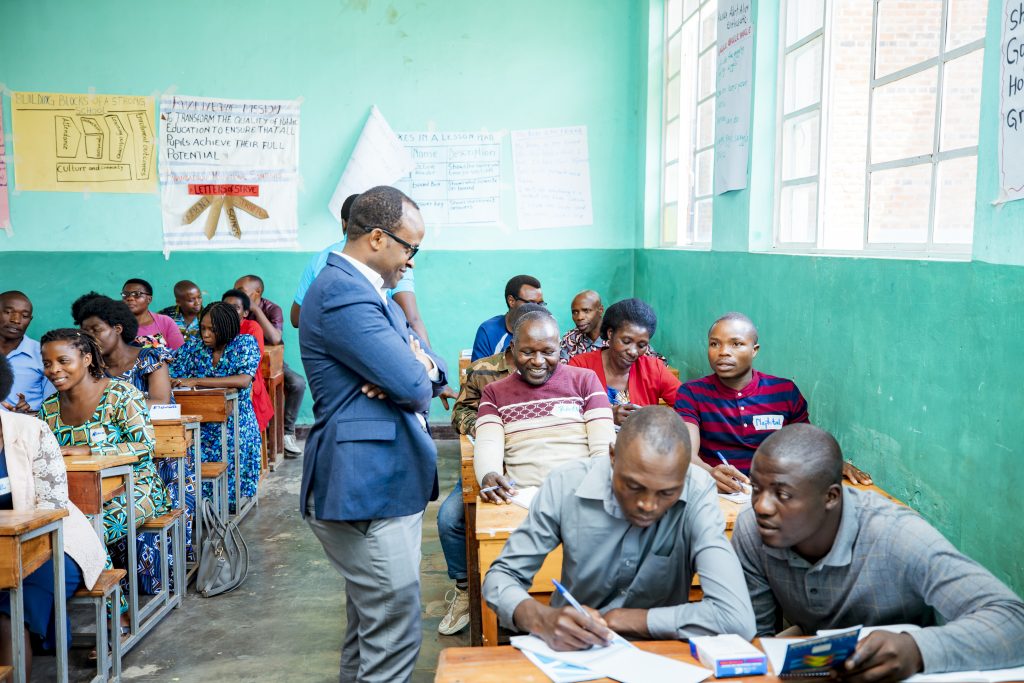 Twagirayezu noted that during the assessments, the students' progress will be evaluated to measure their improvement. He specifically urged those teaching at lower primary levels to put in extra effort, as these foundational years play a crucial role in Rwanda's education system.
He encouraged all participants to approach their work with dedication and compassion, highlighting the importance of fervent efforts.
In addition, Twagirayezu urged teachers to fully engage in the training to acquire the desired skills that will enable them to provide better educational support.
Clement Uwajeneza, the Managing Director of RwandaEQUIP, highlighted the critical importance of leveraging technology in education, stressing that by embracing technology's potential and diligently collecting high-quality data on learning outcomes, schools have optimized operations and fostered a nurturing environment where pupils learn conducively.
"The RwandaEQUIP's technology and monitoring tools positioned in schools, will enable headteachers to gain the ability to actively monitor classroom activities and access real-time data.
"This will allow them to track each classroom progress, such as teacher attendance, classroom engagement, lesson delivery, and classroom management to craft a more adequate learning atmosphere."
Uwajeneza pointed out that for the last two years, RwandaEQUIP's technology program has produced positive outcomes, for instance, a significant 50 percent upsurge in teacher presence and the application of high-quality lesson guides.
Elyse Ntikozisoni, the Headteacher of Groupe Scolaire (GS) Mugongo, Rubavu district, is among the previously trained teachers who testify to the fruitfulness of the program.
He stressed that the program has allowed teachers to save time as the lessons are planned, and teachers are graded based on many factors including punctuality, respect for self and others, smartness, class management and others.
"Monitoring teachers' lessons, arrival, departure, and how they maximize their 40 minutes of teaching, has allowed pupils to acquire high-quality learning, unlike before the program when teachers dodged classes, or didn't offer productive information, or taught for a shorter time," Ntikozisoni said.
Adeline Mukanoheri, a headteacher at Groupe Scolaire Mutura is undertaking the program and anticipates acquiring a number of skills that will advance classroom supervision.
So far, the first day of the training has enabled her to learn the essence of providing individual feedback, motivating pupils through songs, and cheers, emboldening hard work, and checking learners' performance.