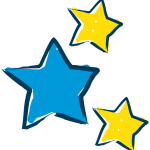 Rwanda Education Quality Improvement Program (RwandaEQUIP) is the Government of Rwanda's nationwide program designed to improve the country's basic education system.
Through RwandaEQUIP, the Government of Rwanda is committed to promoting ICT-supported education to enhance the quality of teaching and learning in public schools and provide quality education for all Rwandan children. The program is currently being implemented in 250 public and government-aided primary schools and by 2023, RwandaEQUIP will be rolled out in over 761 schools with a million pupils.
RwandaEQUIP empowers government teachers through classroom management techniques that use scientifically proven pedagogical approaches; a digital teaching approach and carefully designed learning materials.
RwandaEQUIP is designed to improve learning so that all Rwandan pupils can build a better and brighter future for themselves, their families, and all Rwandans, contributing to the country's rapid and sustainable socio-economic growth. It builds upon the previous investments and policy decisions to ensure improved learning outcomes so that all Rwandan students have the opportunity to reach their full potential.