During the recently concluded Transforming Education Summit, there was a global consensus that world leaders and stakeholders in the education sector need to collectively work together and urgently transform education in response to a global Learning crisis- where nearly 70 per cent of children are unable to read a basic text by age 10.
In his opening remarks, Antonio Guterres, the Secretary General of the United Nations cautioned that instead of being a great enabler, the current state of global education meant it was fast becoming a "great divider- with the poor facing huge obstacles to getting life-changing qualifications." He said: "The education crisis began long before the pandemic and runs much deeper. He added that children are either out of school, or in school but barely learning. Now is the time to transform education systems."
This call to urgently tackle this deep crisis was echoed by President Paul Kagame in his address to the 77th United Nations General Assembly (UNGA), where he called on World leaders and other stakeholders to urgently address the learning crisis that is threatening the future of billions of children and young people across the world entire generations.
The president highlighted that leaders should prioritize overcoming the challenges of inclusion and quality of instruction, particularly as we recover from the pandemic related learning losses.
If we are to achieve the SDG4 by 2030, Governments need to embark on an ambitious but achievable agenda of totally transforming their education systems.
The UN Secretary General highlighted 5 priority areas for leaders attention and commitment in transforming education systems; protecting the right to quality education for everyone, especially girls; empowering teachers to be facilitators in the classroom, promoting learning rather than merely transmitting answers; schools must become safe, healthy spaces, with no place for violence, stigma or intimidation; improving connectivity for students and educational institutions and protecting education budgets and ensuring that education spending translates into progressive increases in resources per student and better learning outcomes.
Unquestionably, this may be the most important year in the education sector in Rwanda. The Government of Rwanda recently increased the education budget, which is crucial to building a robust education system. Several investments have been invested towards ensuring that every child has an opportunity to go to school, remain in school and acquire the relevant skills they need to compete globally.
Schools were rehabilitated and 22,505 new classrooms were constructed to create a better learning environment as the teacher to student ratio was improved. To increase enrollment, school feeding in schools was introduced. Other initiatives include increasing learning materials and supplement remedial lessons.
We all believe that teachers are the bloodline of the education system. The Government of Rwanda recently increased teachers' salaries. This will not only improve their working conditions but will also attract more teachers into the profession.
Another bold investment by the Government towards ensuring recovery and accelerating learning in public primary schools, the Government of Rwanda introduced Rwanda Education Quality Improvement Program (RwandaEQUIP). This is the government's program designed to improve teaching and learning in public primary schools, where each pupil receives the effective, equitable and engaging education they need to reach their full potential.
Through RwandaEQUIP, Government is promoting ICT-supported education to enhance the quality of teaching and learning.
So far, 7000 Teachers in 250 schools have been equipped with classroom management techniques that use scientifically proven pedagogical approaches; a digital teaching approach and carefully designed learning materials aimed at making learning interesting and relevant for pupils living in today's world. 
The holistic and highly structured education methodology adopted by RwandaEQUIP has been endorsed by a Nobel prize winning economist, Prof. Michael Kremer in a study conducted in East African schools. The Nobel Prize winner, confirmed the learning gains in the study are among the largest in the international education literature.
The study suggests that children receive 53 percent more learning over the course of their Early Childhood and primary school career compared to their peers taught using traditional methods.
The study finds that after two years, primary school pupils, through Grade 6, are nearly a whole additional year ahead of pupils taught using ordinary methods. For Early Childhood Development (ECD) – typically 3-6-year-old- pupils gain nearly an additional year and half of learning; learning in two years what pupils in other schools learn in three and a half years.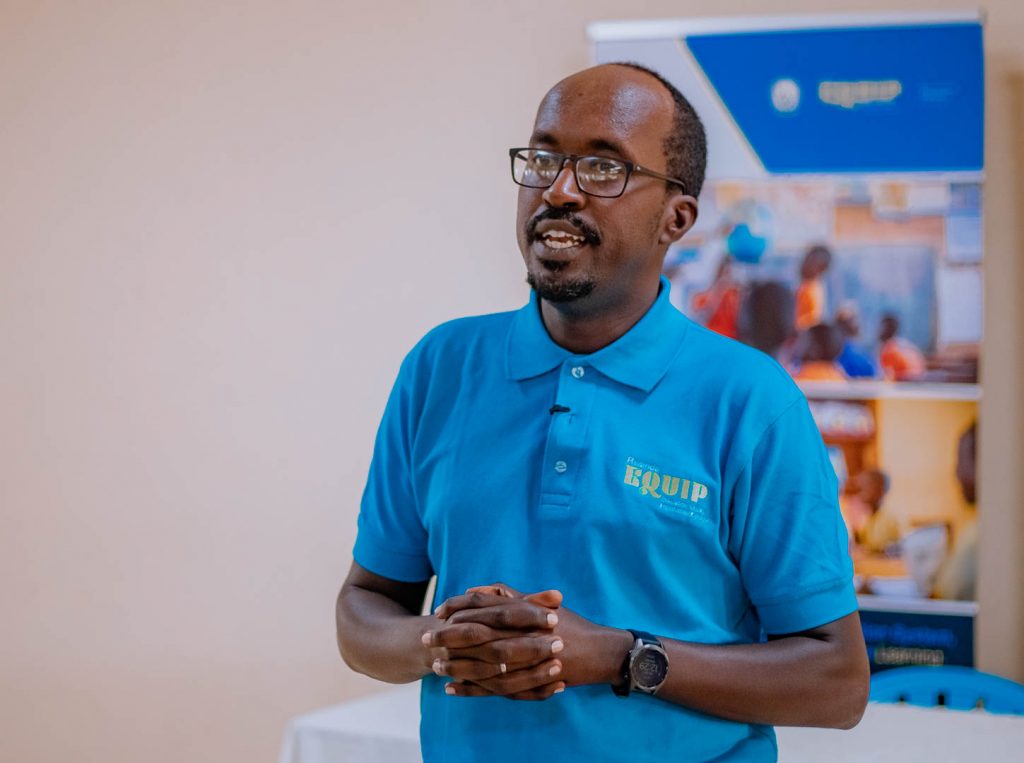 According to RwandaEQUIP Managing Director, Clement Uwajeneza, "Over the past few months, of RwandaEQUIP intervention in classrooms, we have seen considerable learning gains in literacy, driven by transformations anchored around the increase of teacher presence, more time spent learning and high-quality lesson guides".
RwandaEQUIP began in 2021 and is currently operating 250 public and government-aided primary schools. At the end of 2023, RwandaEQUIP will be operational in 761 schools.