Designing an effective lesson plan requires the ability to align the curriculum content to the objectives you want the pupils to meet within a specific lesson. In a "Be a teacher" session, the instructional design team, in a role play with a teacher and pupils, "test drive" or test the quality and effectiveness of the lessons designed by experts.
According to Martin Arabaruta, Manager Instructional Design, "the essence of conducting this session is get first-hand experience of how the lessons will be delivered and also test the accuracy of the teacher's guides in terms of quality and time.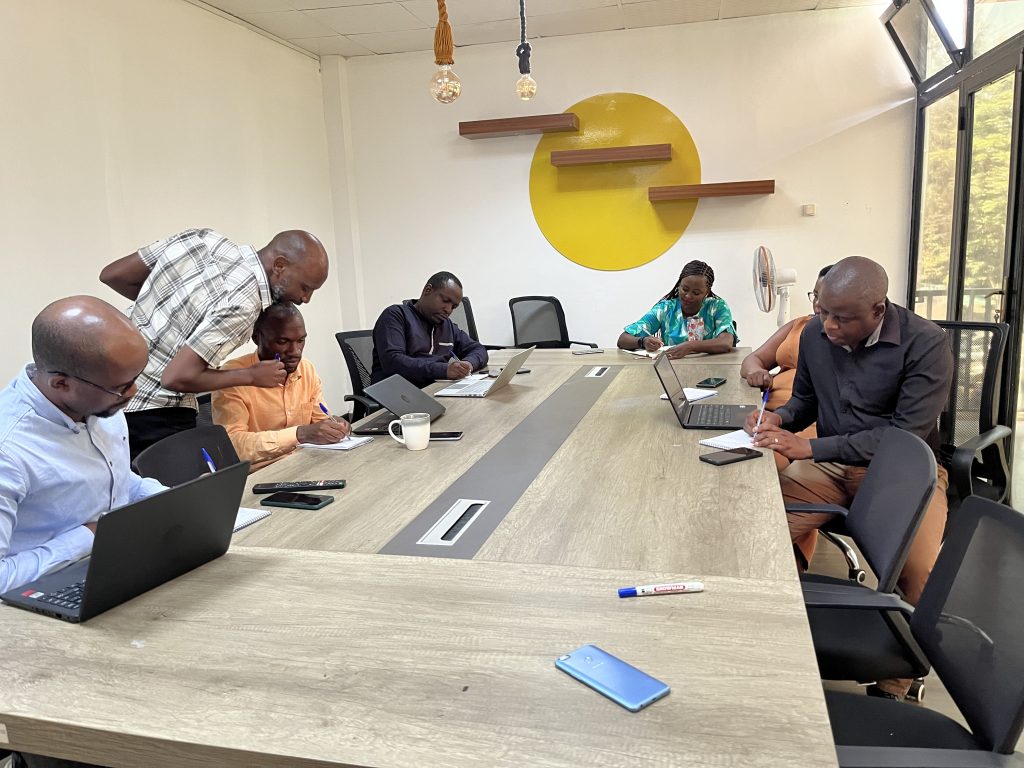 In the session on 26th October, the team reviewed the Primary Six teacher's guide on how adolescents should maintain cleanliness of their body during Puberty. The teacher took the class through the objectives of the lesson to be taught as the rest of the team attentively followed the lesson. Considering that it is much easier to teach a classroom of adults compared to pupils, the content was delivered in 20 minutes instead of the planned 40minutes. There was a general concession that the actual lesson will be delivered within the planned 40minutes, since the lesson contained vocabulary and concepts that needed to be further explained by the teacher.